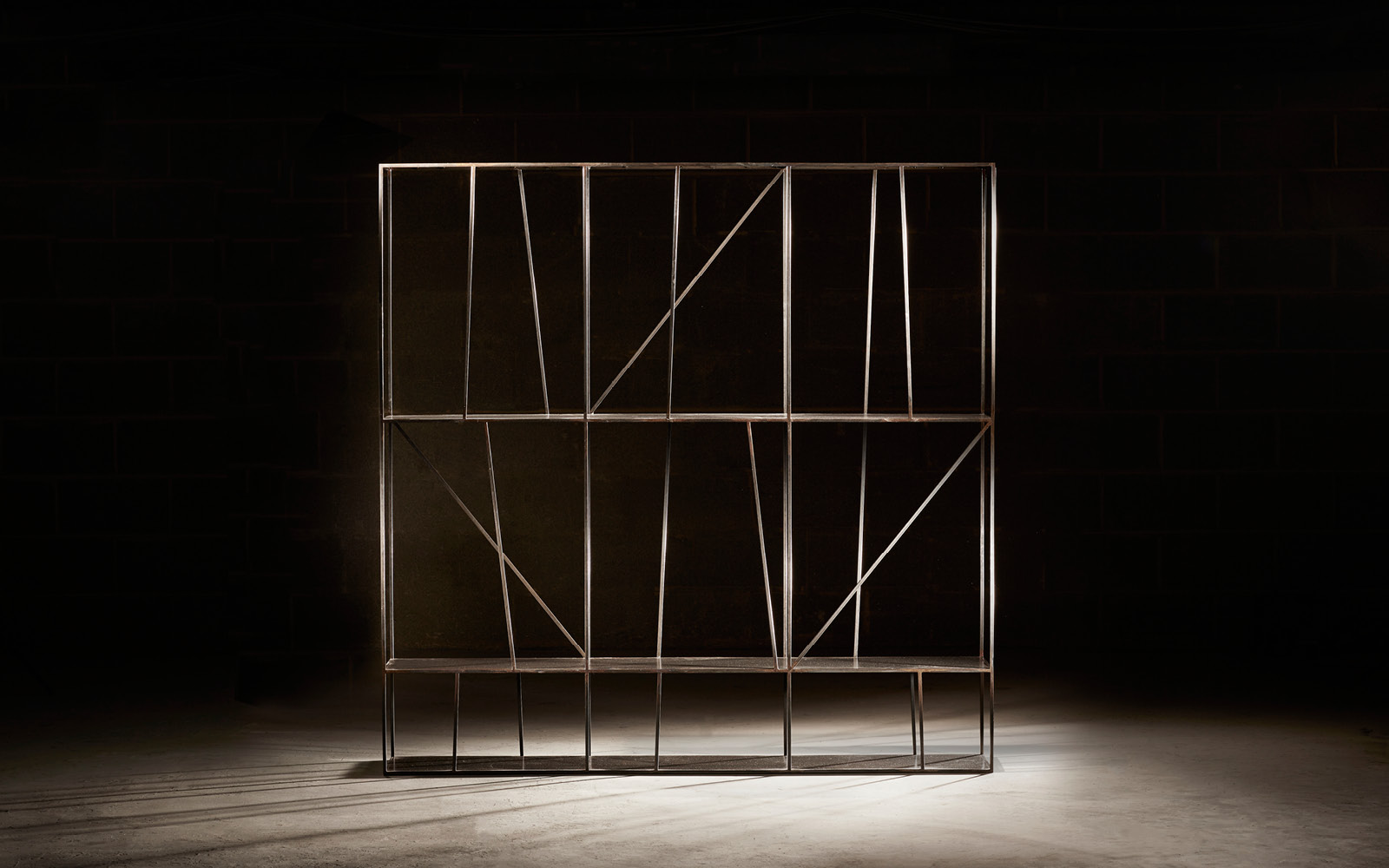 A shelving unit in patinated steel, inspired by the structures of Victorian industrial relics in the River Tyne. Hand crafted in the North to order. Custom sizes and finishes are available. Can be produced modularly, or as a single piece.
Dimensions
180cm (L) x 35cm (W) x 180cm (H)
Can be produced to specific dimensions
Can be modularised
River Tyne, Gateshead, 2014
Harking back to a bygone age of industrial might, the Dunston Staiths now doze in the Tyne like a fragile skeleton, reminiscing over times of coal and steam. Although now antiquated and obsolete, the graceful, sweeping curve of these regimented timber stakes brings true grounding to an area in the midst of rapid regeneration.
DRAWING INSPIRATION FROM FORM
Drawing inspiration from such monumental structures, a visual language is developed which is exclusively appropriate for this corner of the world.
Deconstructing the form creates a working module consisting of two distinct elements - the rail lines and the timber trusses. Through reinterpretation of this module an identity begins to evolve.
REFINEMENT
Refining the module, a rich, graphical language is created, a Staiths Identity. Modulation and repetition references the original structures.
ACKNOWLEDGEMENT & REFLECTION
The Staiths is an ageing form in constant flux. Exposed and battered it unashamedly bear the scars of time. The Staiths Identity must embrace the damage and decay that has created such character. The final act is one of destruction, cutting away modules to reference the fires which have ravaged this icon.